Hooked On Walls brings you the new Exotique wallpaper collection, taking you on an expedition through the grandeur of the deep jungle. Discovering the hidden beauty of tropical places, so far away, yet so close with these five beautiful eye catching prints and one regal plain. For the rich natural effect on your wall, allow your imagination to get carried away to a far away tropical paradise.
Scala Wallpaper: luxurious lushness
As you make your way through tropical fauna and flora. Large leaves sway back and forth in the jungle, shaping the basis of this stylised design. So subtle, yet so hard to miss.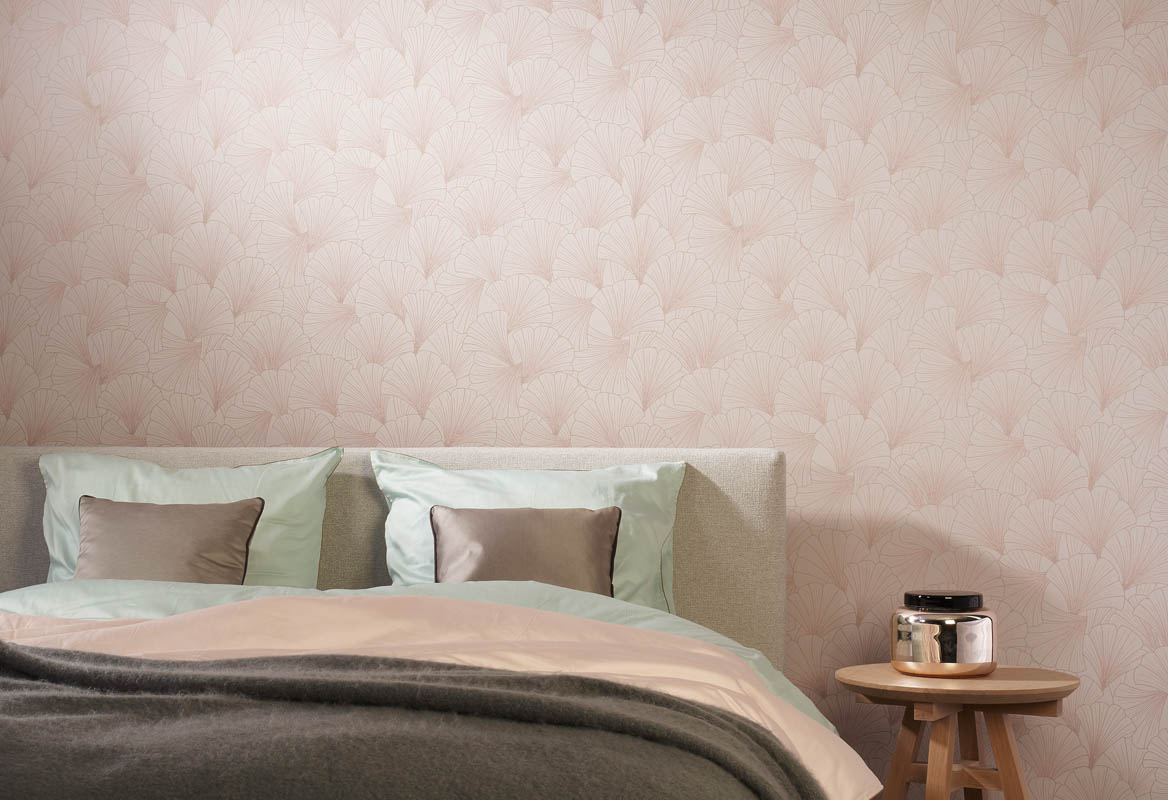 Tembo Wallpaper: ode to the elephant
The centre stage role in this design has been assigned to the majestic elephant. Celebrated and adored during Indian festivals in all its strength, beauty and wisdom. The result is an impressive print with a shiny polka dot finish.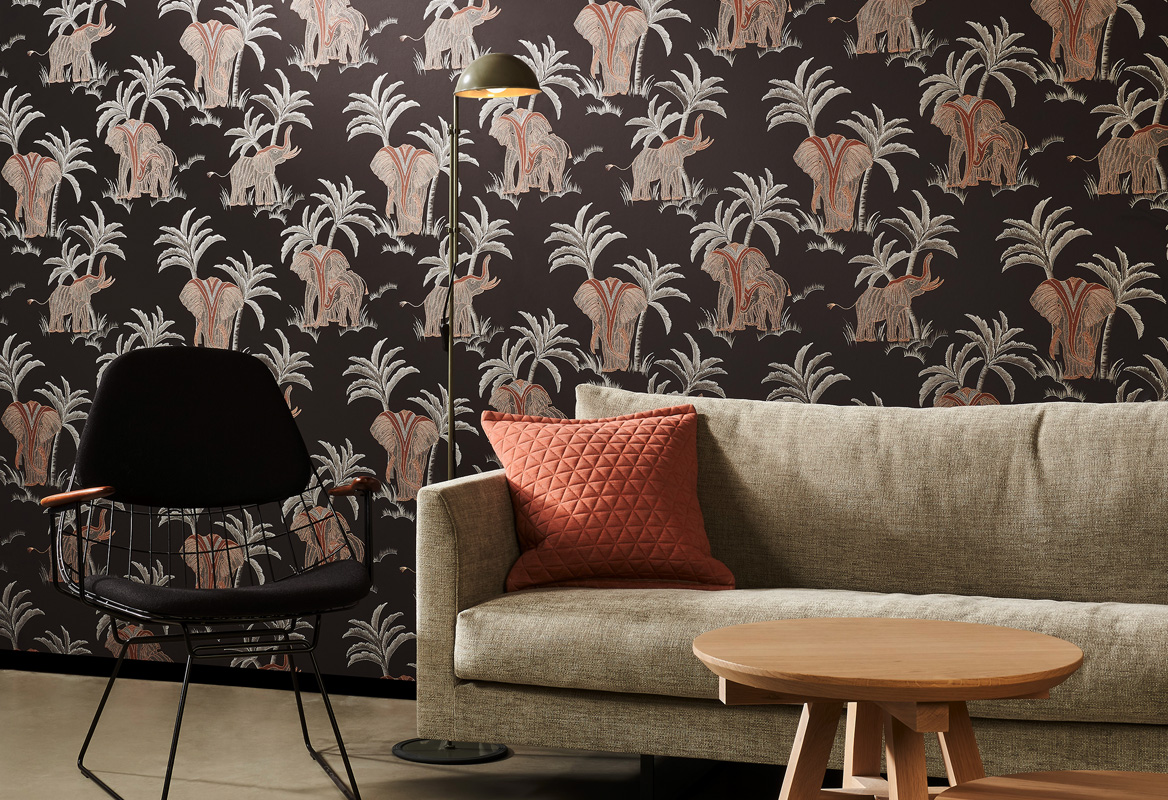 Meru Wallpaper: woven grid
Why not take a rest in this point in your exotic journey. Like an oasis, the woven grid hugs the vertical interplay of lines and introduces a natural balance when used in combination with any other wallcovering in this collection. Available in fourteen varied colourways.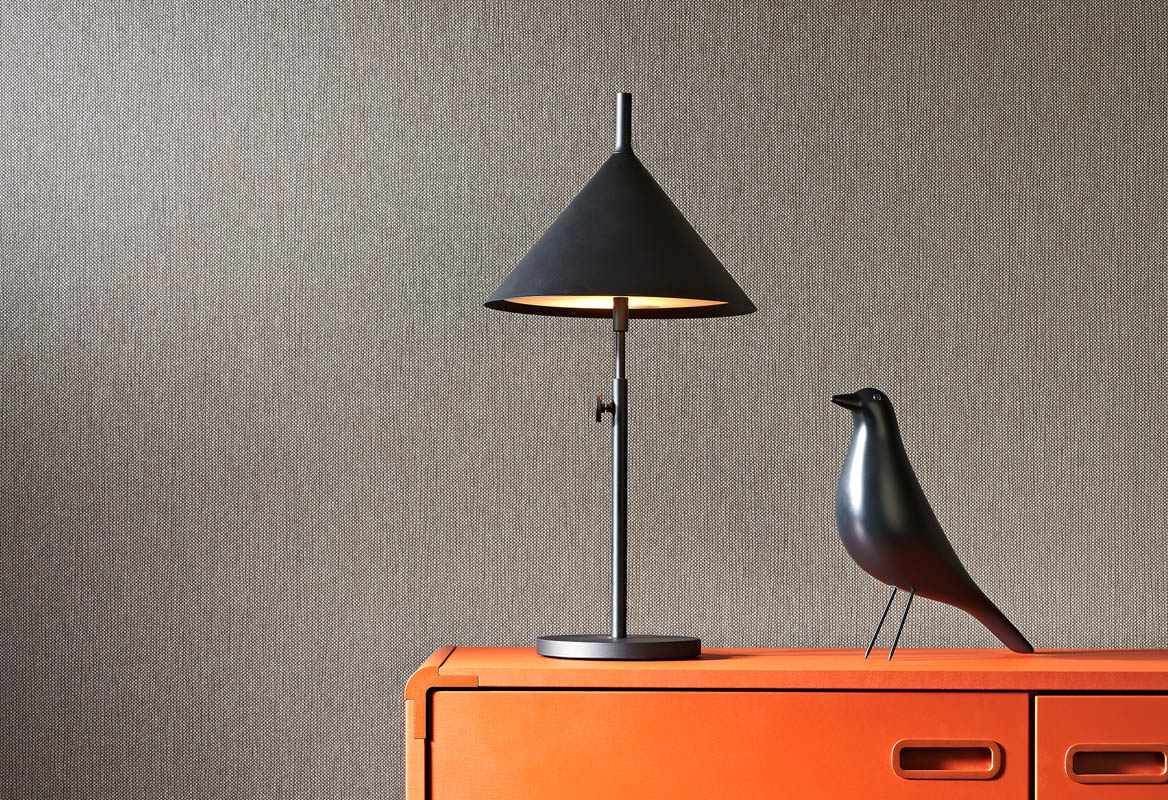 Carmona Wallpaper: masterful bonsai
The Japanese bonsai is a calming, even artistic tree-like plant. A stylised print with minuscule polka dots and stripes in shiny relief underlines a design that packs a punch. In light shades for discrete enthusiasts and darker shades for the more daring among us.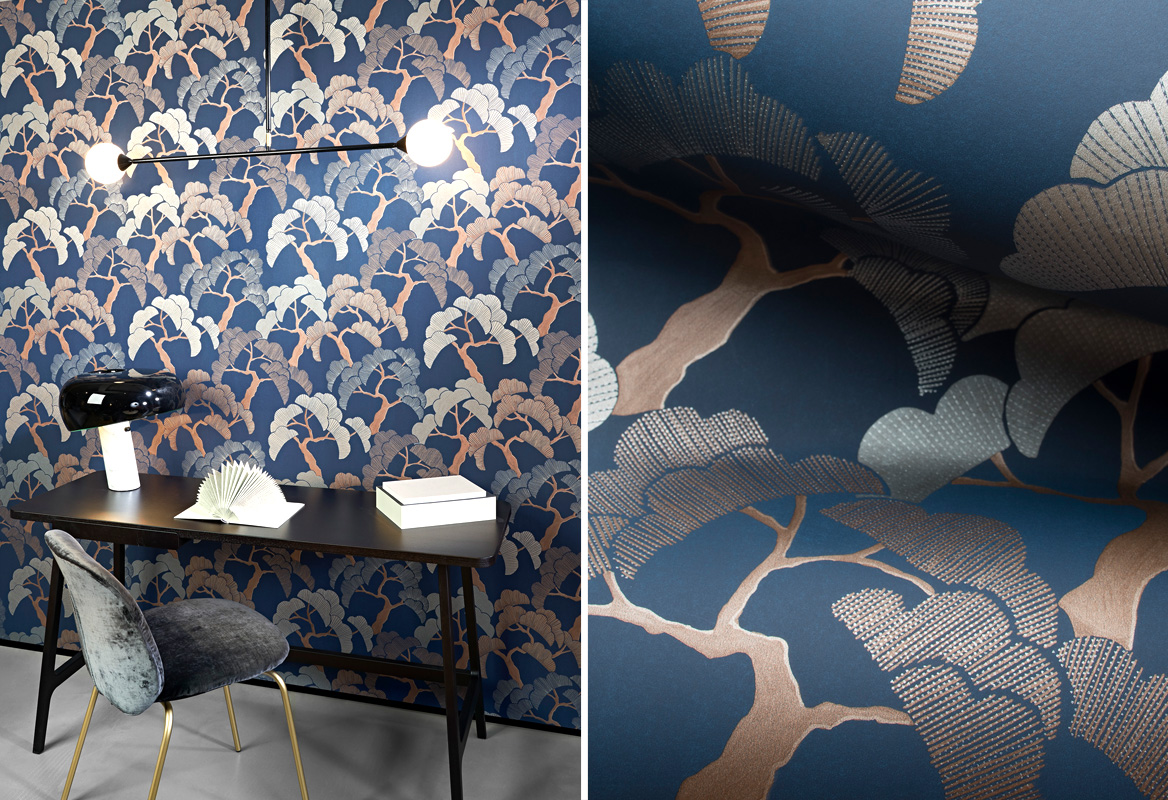 Sabal Wallpaper: exotique at its finest
If you like to spend your time daydreaming then the gracefulness of swaying palm fronds is the design to draw you in. Exotique at its finest. This print has a high level of no-nonsense, straightforward and to the point statement. Feel and experience the tropical wind in this luxurious scenery.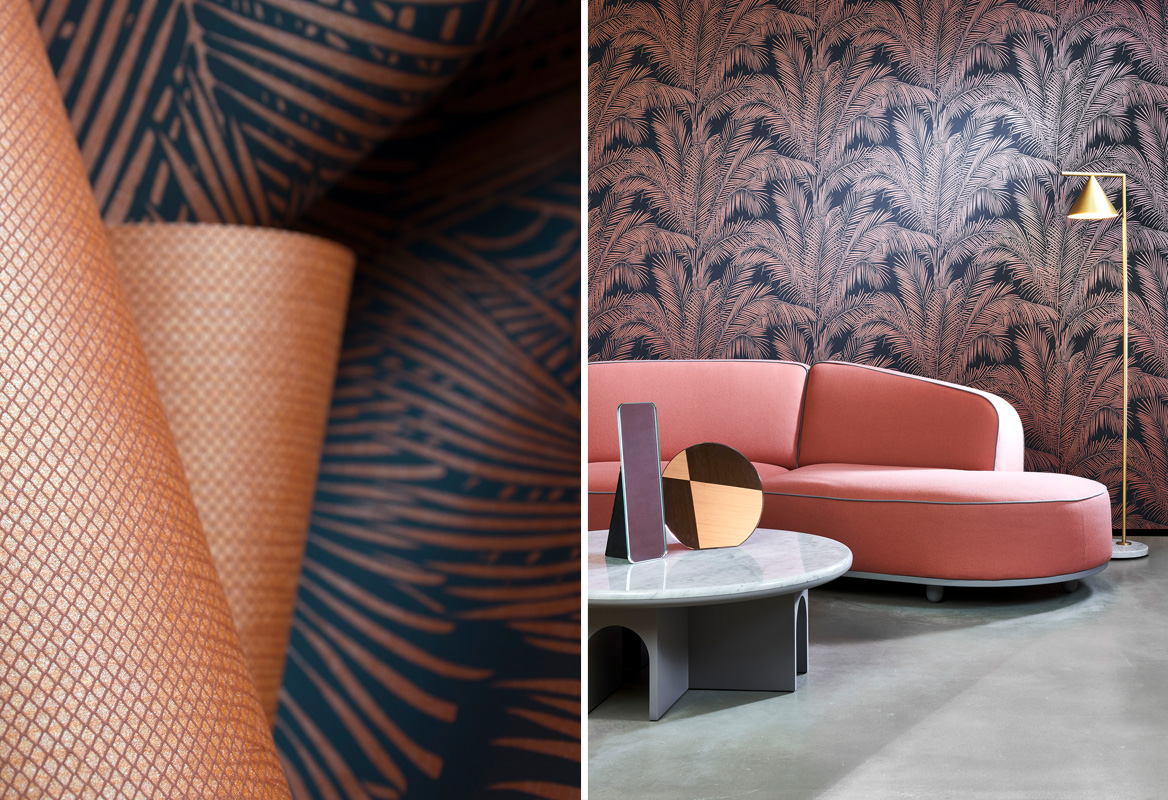 Cumulus Wallpaper: on cloud nine
While on your journey through the Jungle, why not look up through the dense tropical over growth, where you will see clouds stacked in the sky. An ultra-soft, fluffy and woolly feast for the eyes forms the basis of this all-over, yet sophisticated print.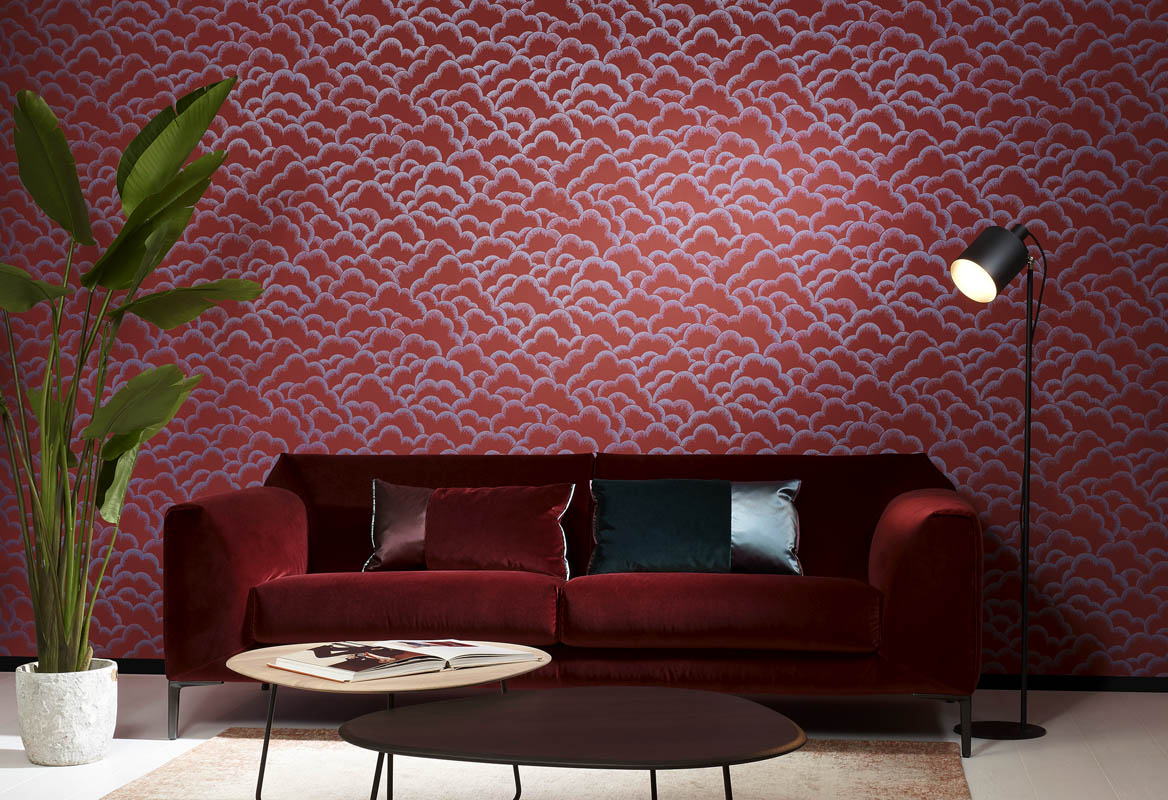 Enjoyed this article? Share on social!