For Designers Guild, inspiration comes from the intricate detailing, craftsmanship and romance of 18th century fine porcelain – the houses of Meissen and Sevres among others have inspired the Porcelaine de Chine collection of fabrics and wallpapers that offer our unique take on modern romance and contemporary, graphic details in a stunning palette that has brights and neutrals in equal measure.
Our new Essentials bring you even more shades of our bestselling Brera Lino that all work beautifully with the new Brera Striato collection of linen checks and stripes. A gorgeous wide Cassia Cord, fabulous new embossed Matara 3, wide width voiles – Monteviso and a comprehensive group of easy clean tweeds - Watkin.
A dazzling collection of decorative wallpapers inspired by the craftsmanship and detailing of fine Porcelain from the 18th Century. The colour palette this season includes vibrant statement tones as well as softer chalky shades. Painterly renderings of floral blooms and foliage to elegant decorative motifs are produced with a wide variety of techniques from traditional surface prints to the glamorous larger scaled digitally printed panels - this collection of wallpapers complements our wide variery of decorative printed and plain interior fabrics for you to create your own interior style. All printed on non-woven grounds for easy installation.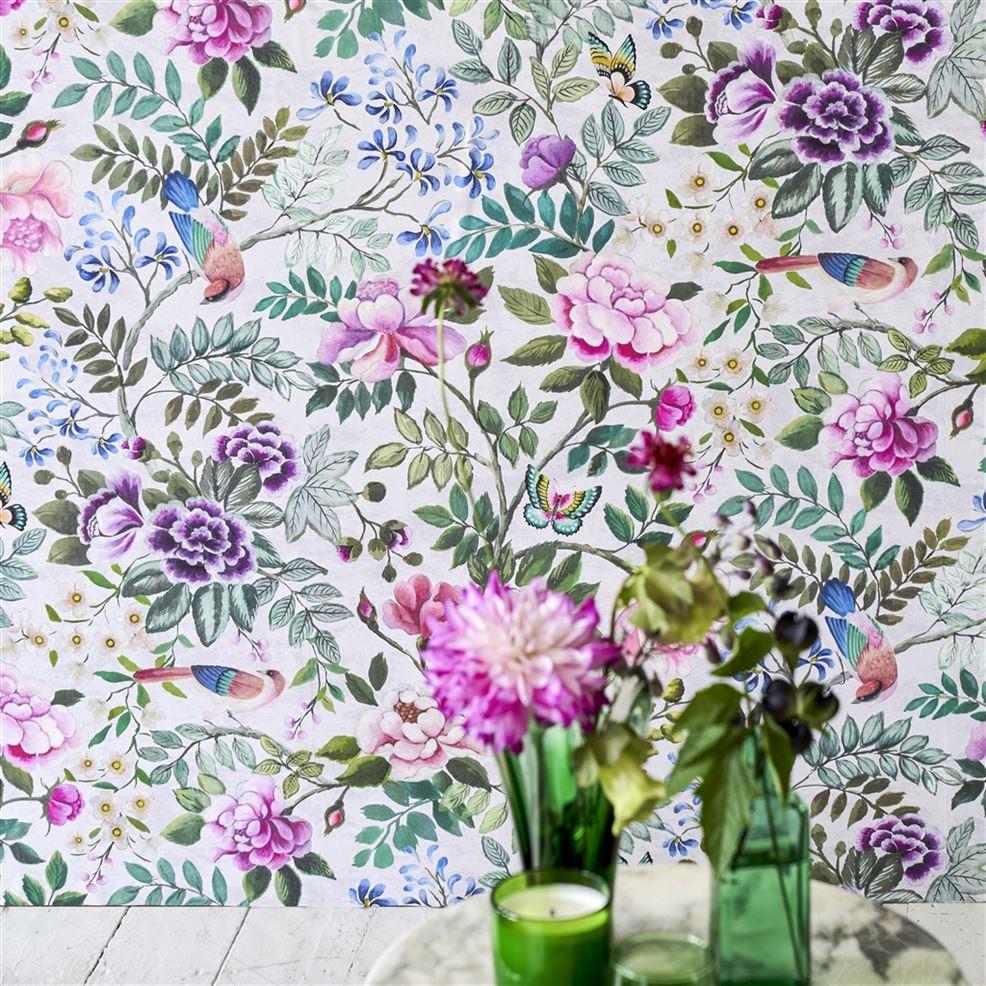 Detailed and intricate paintings of trailing flowers and birds evoke the magic of fine porcelain in this beautiful floral wallpaper. In eight delightful colourways complemented by a matching fabric print for a dramatic interior scheme. Rotary gravure screen printed onto a smooth non-woven ground for easy installation
-----------------------------------------------------------------------------------------------------------------------------------------------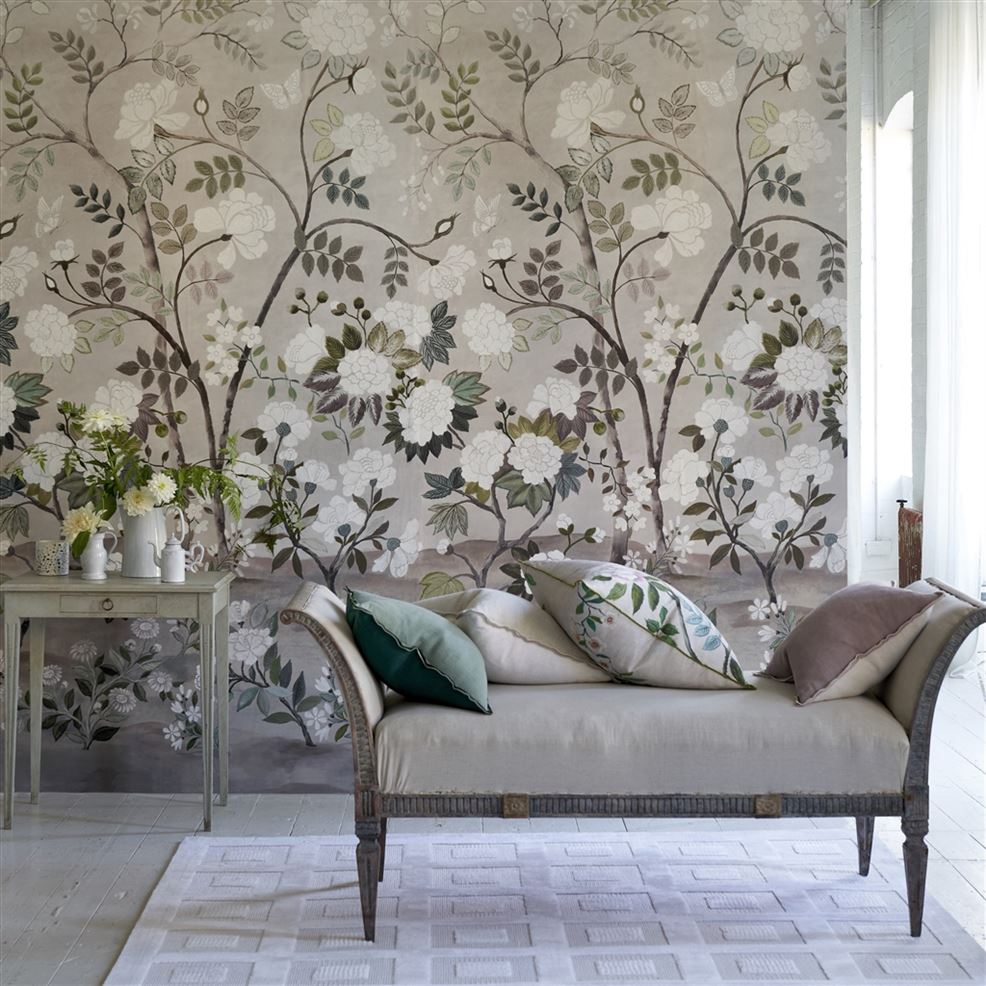 A dramatic large scale scenic wallpaper design featuring an elegantly drawn tree of blossom and leaves with fine detailing. In two sophisticated colourways this floral wallpaper scene is digitally printed onto a smooth non-woven ground. Created as a complete panel 140cm wide x 300cm high each roll incorporating 2 x 70cm matching drops to be hung in sequence. Total coverage 4.2m2. Can be joined in multiples according to your wall width and trimmed in the height if required. Also available as a wide width printed fabric.
Enjoyed this article? Share on social!